The Knob MLT-18 18 watt Handwired Tube Amp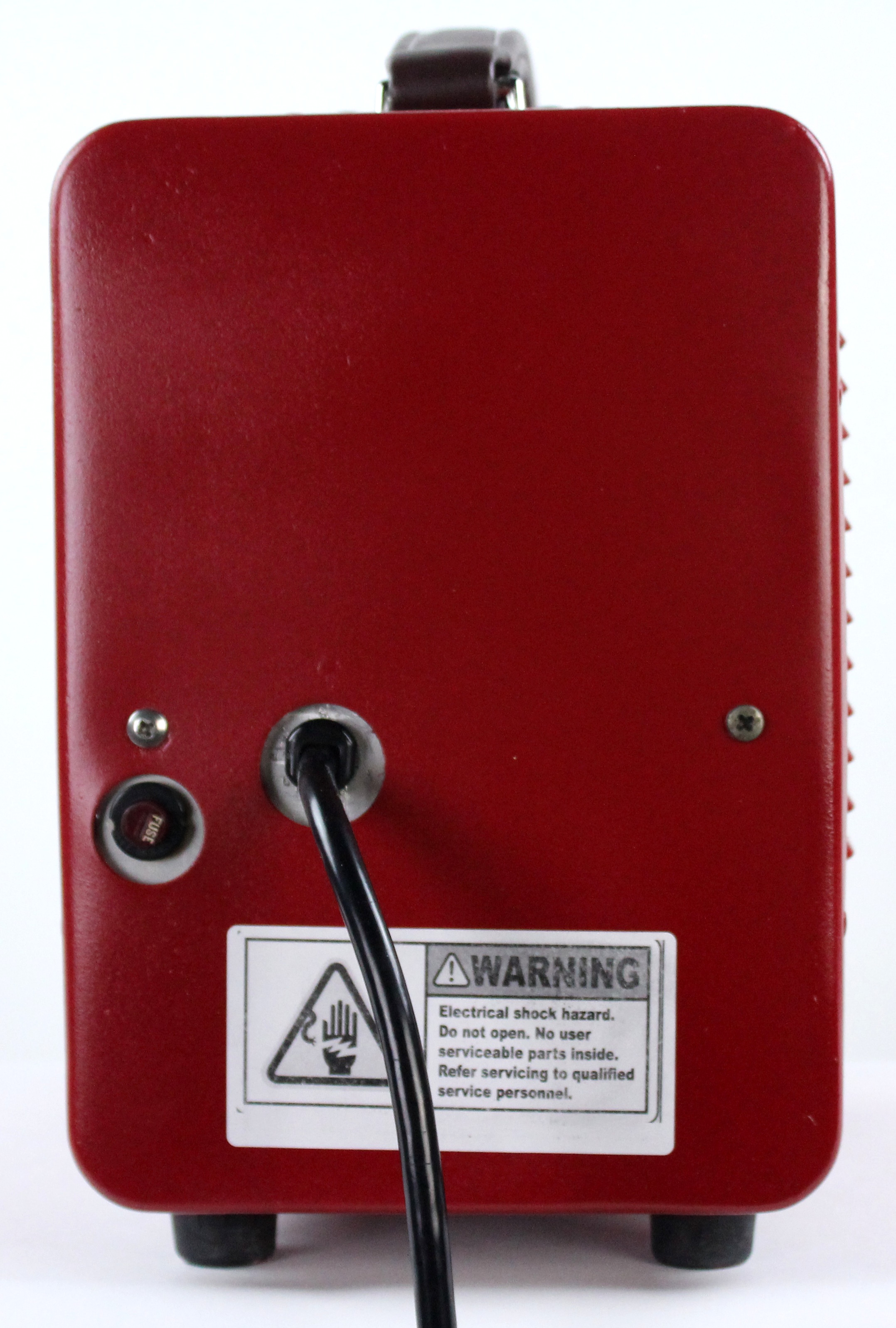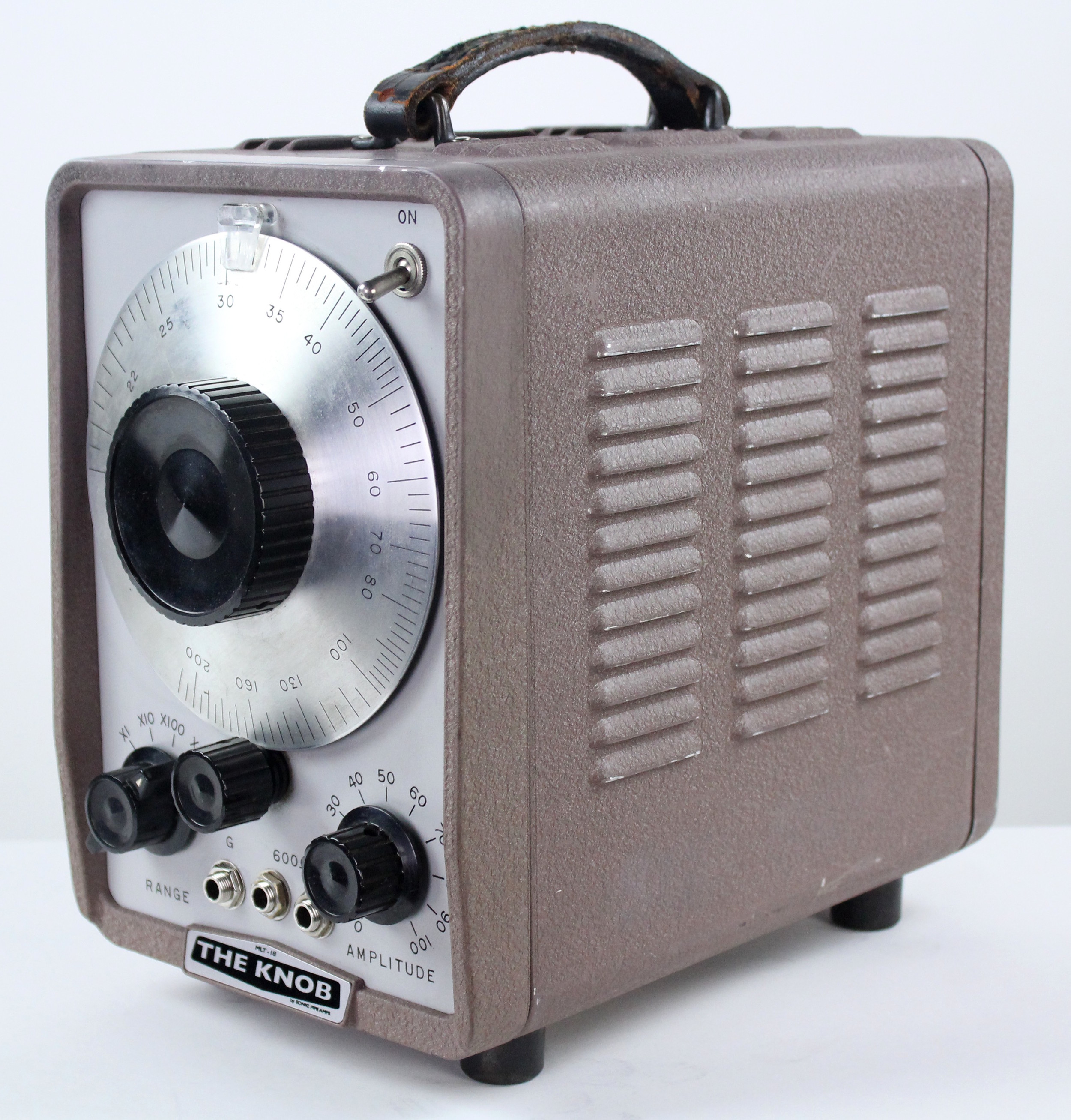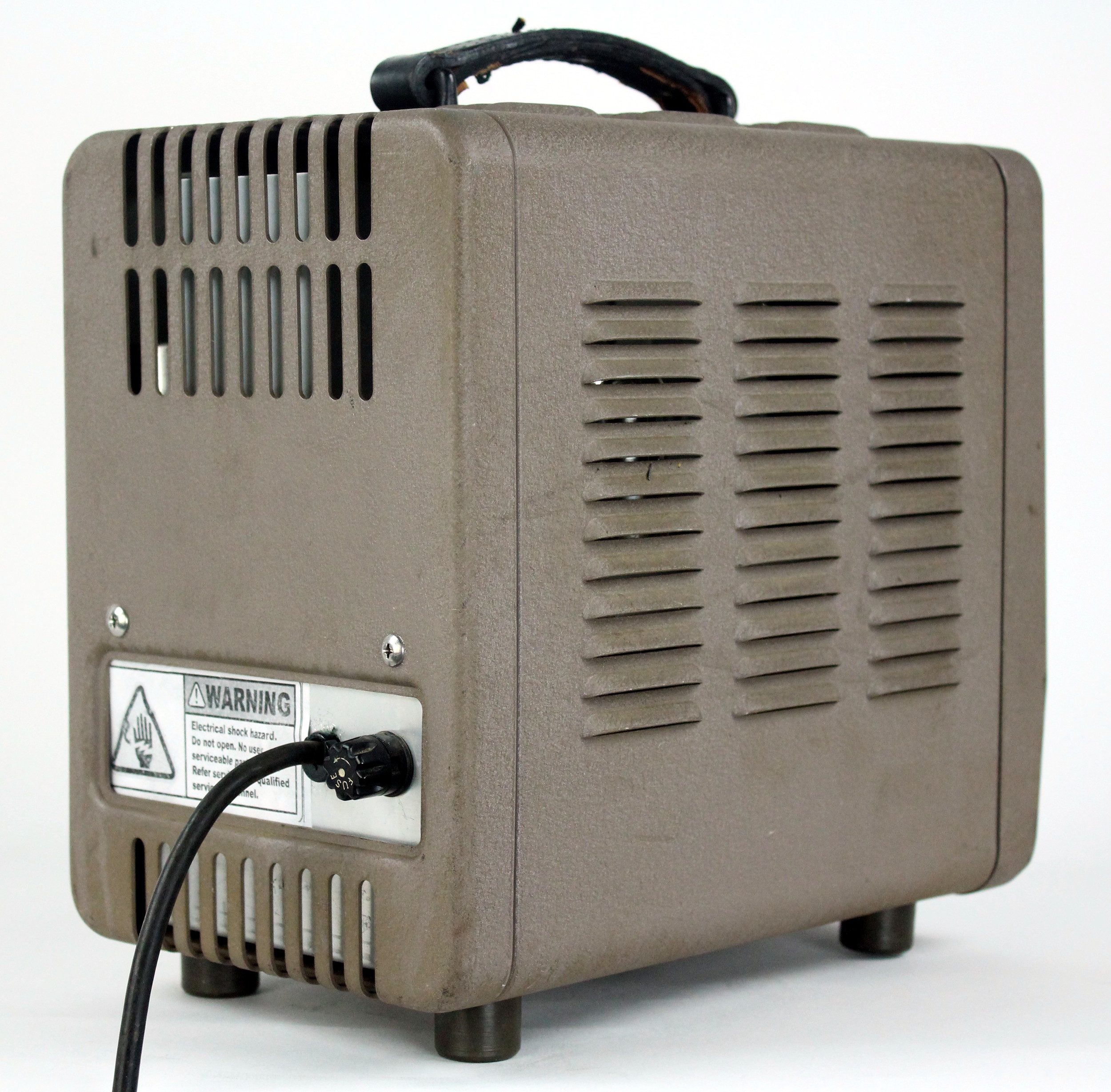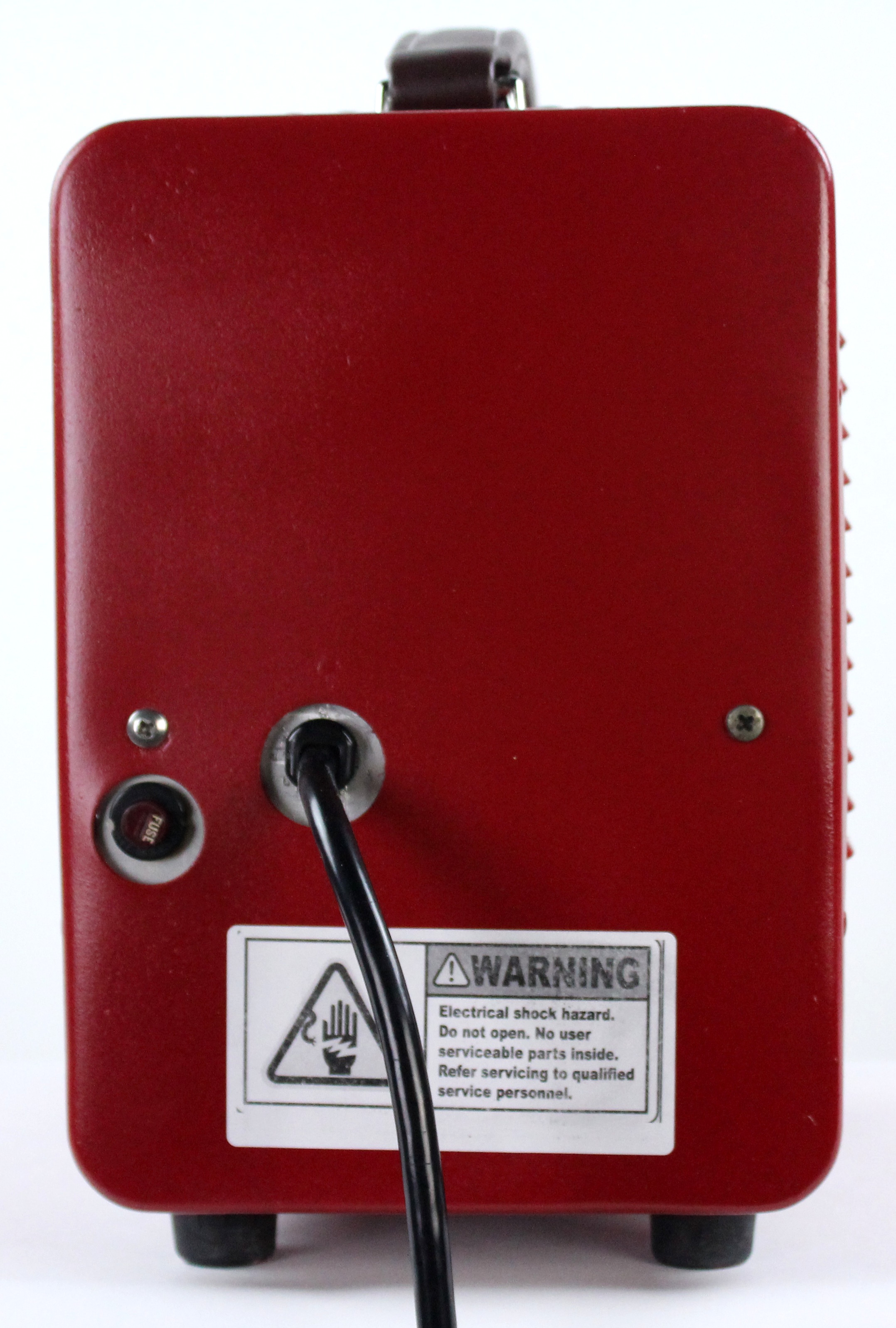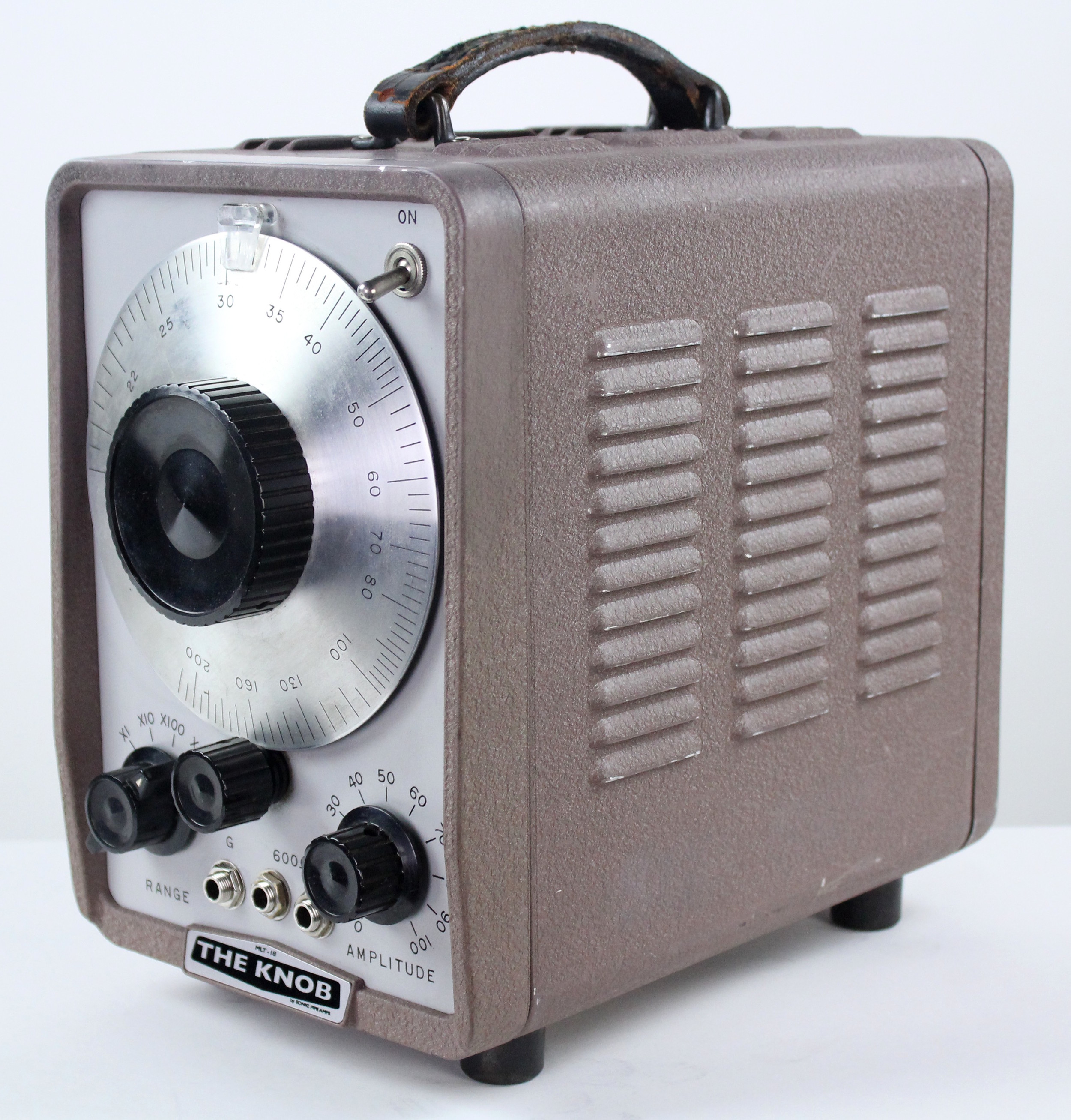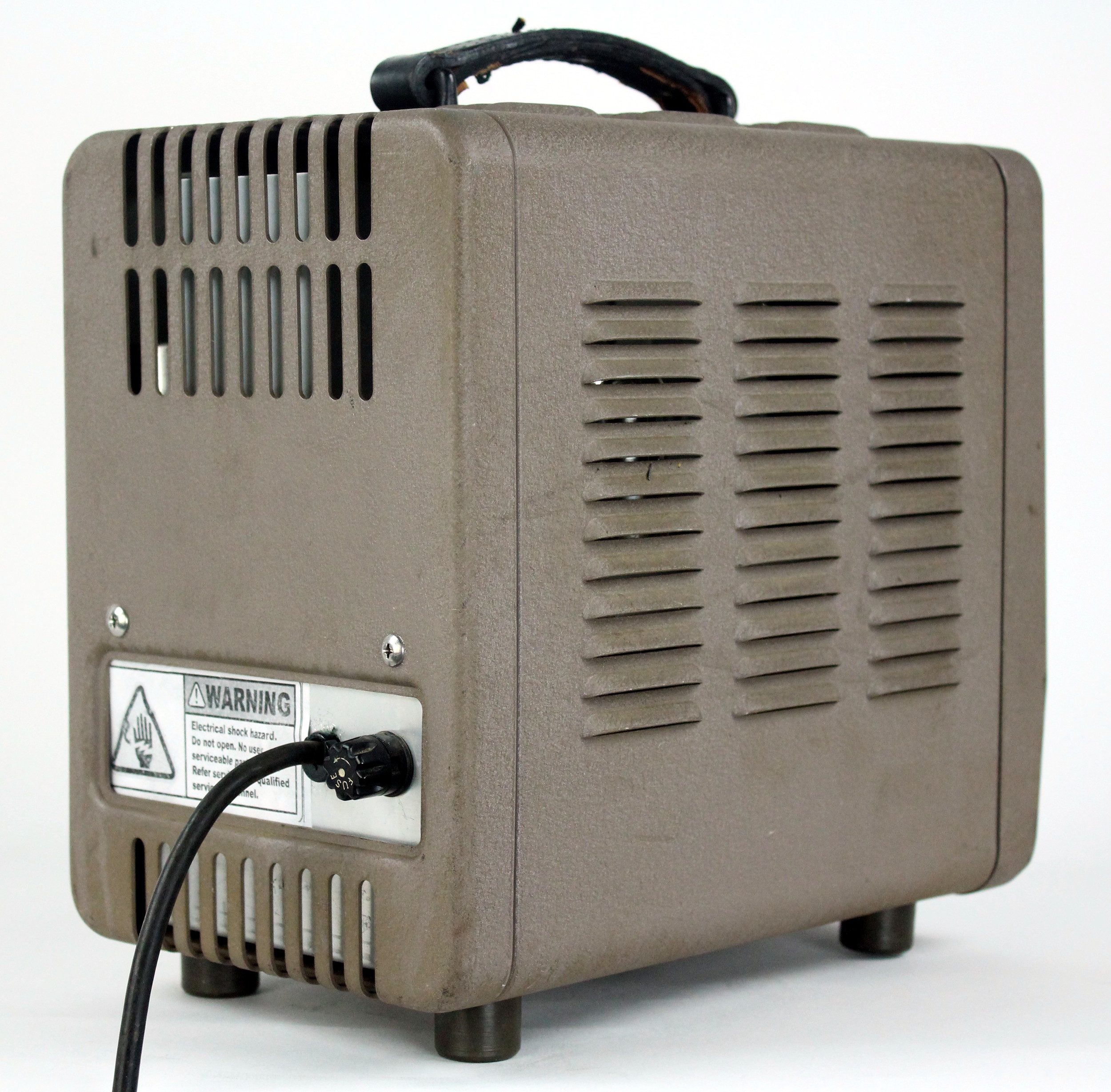 The Knob MLT-18 18 watt Handwired Tube Amp
Limited Quantity - Hand Wired - Original Vintage Technology
The Knob is constructed by hand from re-purposed Hewlett Packard designed Tone Generators that were manufactured during the 1960's. Not only is The Knob a functioning piece of art for any vintage tech enthusiast, it is a fantastic sounding amplifier and a conversation starter.
The Knob is an 18 watt Tube Amp powered by a pair of Vintage 6V6 Power Tubes. Its Class A operation offers a robust 18 watts. The power tubes are matched for DC Bias and at Full Power for the utmost in efficiency. The pre-amp side is covered with a Vintage 6SJ7 tube (most often a GE or Sylvania) that helps the amp range from a Fender Style Clean, to Vox-like Overdrive to Classic Cranked up Marshall. The Carbon Composition Resistors and Orange Drop Capacitors are very reliable, provide long life and are very quiet when used in an audio circuit. This seemingly 'no frills' amp has a shocking amount of versatility to it, thanks in part to its 4 position gain switch that allows you dial in just the right amount of gain. The single tone control goes from body to bright.
This amp benefits greatly from using the controls on your guitar to dial in your sound. It's very reactive to a dynamic touch and it cleans up beautifully with just a slight roll off of your volume control. The Knob is an amp that sounds great no matter the pickup you are running into it. In fact, it does a brilliant job at showcasing a variety of pickups. P-90's sound round, snappy and with just the right amount of fuzz. Single coils stay cleaner but they can push the amp to break up when you dig in. Humbuckers go from singing sustain to a wall of power chord thickness that will have you leaving your fuzz and distortion pedals at home. The Knob truly is for the player who plugs directly into their amp, and let's their playing speak for itself.
To up the coolness factor even further, The Knob has several customizable options. They can be built with a 6SJ7 or a 12AU7 for the pre-amp. The 12AU7 provides more gain that comes on quicker. The power section can also be voiced for Bass and Harmonica making this platform incredibly useful across instruments.
In terms of aesthetics, The Knob already has enough going for it but perhaps you're an EVH fan and would like one "Frankensteined" well, that's entirely possible! Want a matching Sea Foam Green Amp to go with your Strat? No problem! Contact us at The Music Gallery and we can get you a quote and discuss options.
The Knob's Customization Options...
Swap Pre-amp Tubes 6SJ7 for 12AU7 = $35
Thick Voicing for Bass and Harmonica = $35
1/2 Power Switch for 9 Watt Operation
Custom Paint = Prices Vary
Since "The Knob" is based on a Vintage piece of gear, there is a limited number of these that will be made. We have only a few that have 110 volt or 220 volt switches for the European Market.
The Knob's features….
Chassis is a re-purposed Tone Generator from the 1960's
2 x 6V6 Power Section
18 Watts
Class A Operation
12AU7 or 6SJ7 (stock) Preamp Tubes
Carbon Composition Resistors
Orange Drop Capacitors
4 Voicings: From Clean to High Gain
Tone Control
Input/Line Out/Speaker Jack